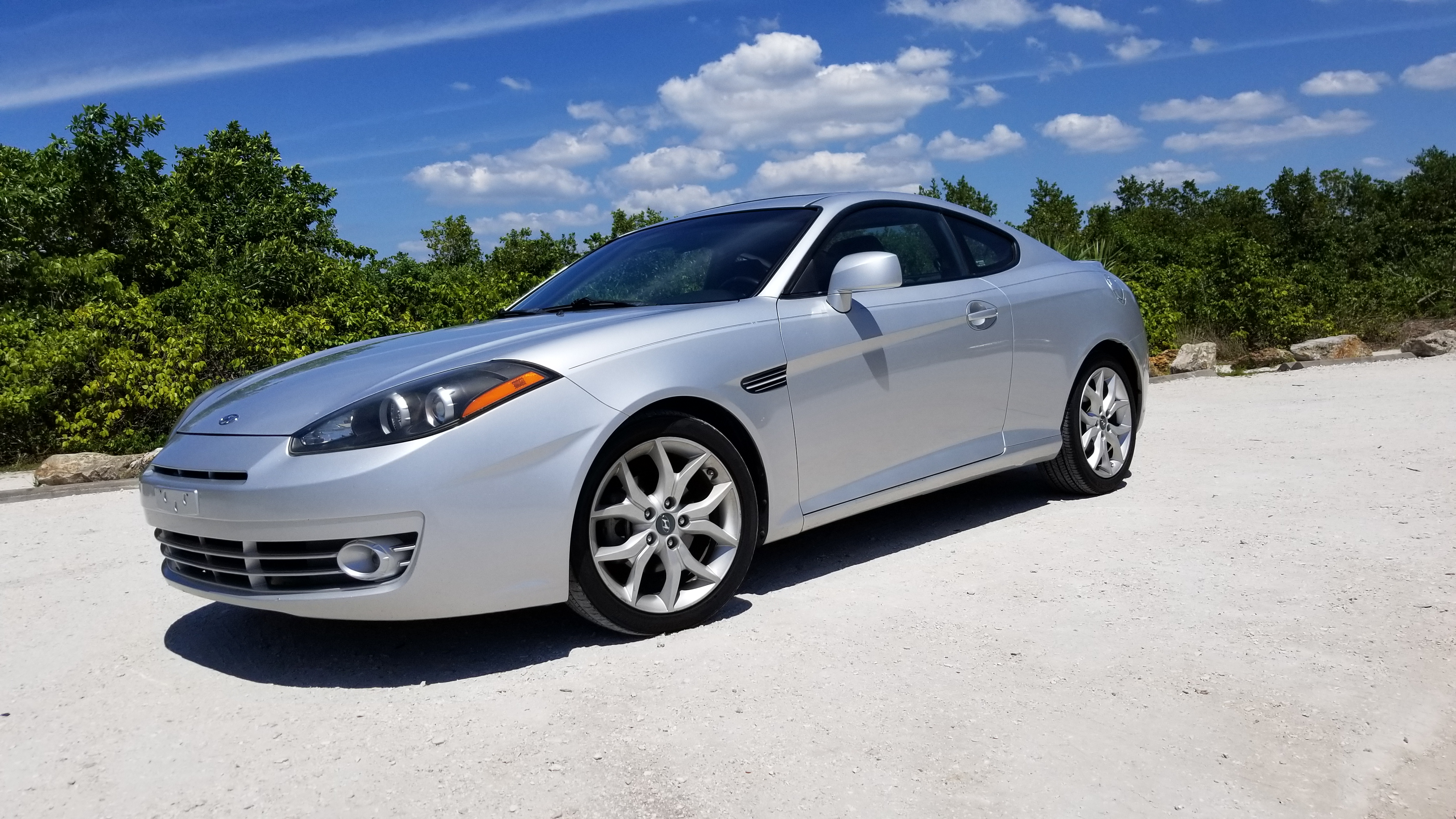 I BOUGHT A CAR!
After years and years of searching for something good, in my price-range, I have finally found it! Welcome my girl, Tempest, to the family!
She is a 2008 Hyundai Tiburon GT. It's got the 2.7L V6 with 172hp and 181 lb-ft of torque. It's a fast little car, with decent gas mileage of 17 city and 24 highway.
Obviously, like all used cars, it needs a bit of work. But, hey! Nothing mechanical is wrong! I've only got to fix some cosmetic things. The engine is strong with a recent oil change (Today, actually. XD) and new front tires as of yesterday!
And that brings us to the main point of writing this post:
I GOT THE JOB FOR GEEK SQUAD!
I am now an official Consultation Agent! Meaning, that I will be the person that diagnoses the problems for people's computers and other electronics. I start on Friday and can not wait!!!
Finally, you may have noticed some changes with the website.
I'm trying to keep it updated with all new pictures, descriptions, and the overall look to it. To all the people that still read this website, thank you. It feels good to be able to post my feelings on my own personal website for other people to read, if they are interested!
Till next time.

---